Why Trust Your Corporate Translations to Anyone Else?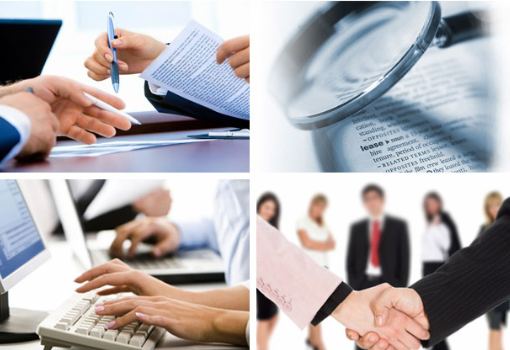 Isn't it time to cross the foreign language barriers that continue to arise within the corporate world? Corporate translations are some of the most important documents to American and international commerce. By having Reliable Translations, Inc. as a highly trusted translations partner, you can easily take advantage of every opportunity to increase revenue and expand your global reach. We take all the work out of your foreign translation projects that relate to sales, marketing, memberships, human resources, finance, legal documentation, and contracts; all of which can be critical to the growth and life of your company.
We know how precise corporate translations have to be in order to stay up to date with your vast global growth potential; that's why we have the most experienced, elite language specialists and translation services in the industry. Our accuracy rate and total customer satisfaction have earned us the distinction of being the best translation agency in California! We have over 400 talented, caring linguists that are skilled in trades from around the world. And they are fluent in all languages and meet our strict standards of being highly certified in their language pairings and subject matter.
What Can Be Translated?
Our highly experienced, fluent language specialists can translate any document or online information from or into any foreign language.  They have a unique ability to connect with our clients and break each project down to a simple understanding, which lowers the stress involved and frees you up to focus on other important business related activities. Not only are we committed to customer service excellence, Reliable Translations ensures your document is 100% correct and delivers the intended meaning of the original copy; we edit every final project rigorously for errors and omissions. Your corporate translation project will be on time and within budget and any customer service queries related to your project are free.
Office accreditations documents
Company registrations documents
Certificate of incorporation
Certificates of foundation
Operating agreements
Employee agreements
Appointment letters
Letters of resignation
Sales & marketing materials
Websites & printed materials
Employee handbooks
Continuing education/training paperwork
Incumbency certificates
Income tax forms
Bank/financial letters
Judgments
Contracts
International queries
Resolutions
Import certificates
Certificates of authority
ISO certificates
Certificates for foreign government
We Can Be Your Translations Partner
Accurate, high-quality translating and interpreting services are critical to American and international business success. Why trust your business transactions, meetings, legal documents, and personal needs to just anyone? Reliable Translations, Inc. makes it easy and rewarding. And we guarantee, not only will you enjoy working with our translators, you'll ALWAYS get 100% accurate translations and the best value for your money with no hidden fees. Contact us today for your free quote and breathe a sigh of relief! 818-484-8673