The Best Interpretation Services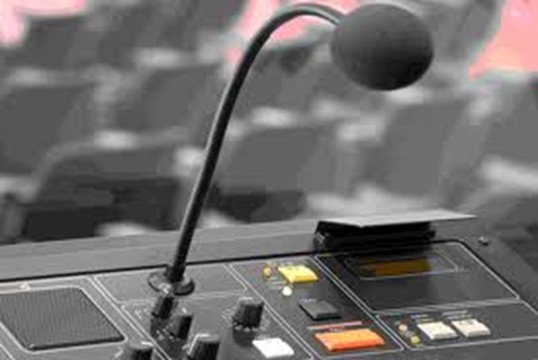 Interpretation services can make or break a business negotiation or an important meeting. Since 2006, our team at Reliable Translations Inc. has worked very hard to be the top translation and interpretation company in California. By getting to know you and matching your needs with our talented, seasoned interpreters, you get exactly what's requested in a timely, friendly, and accurate manner. Whether you're a large corporation, small business, non-profit, government agency, or an individual, we can help you land that awesome account or close that business deal with accurate consecutive interpreting within budget.
What is Consecutive Interpretation?
During consecutive interpreting, one of our talented, foreign language specialists will use a conversational tone in a smaller setting. Done at intervals of a few sentences at a time (or about a minute apart from speaker to interpreter), it is the preferred type of interpreting for intimate settings and small groups (one-on-one meetings, negotiations, interactive workshops).
The Pros
Simple, straightforward setup without the need for equipment
Saves money on equipment and backup interpreter
Ensures a "conversational" tone in communication
The Cons
Communication takes about twice as long
Not suitable for large groups, especially audiences
Limits the delivery of the communication and lessens the impact
Most Common Languages Requested
Our team of over 400 translators and interpreters hails from all over the world with skills in nearly every trade and profession. Whether you're a corporation, small business, non-profit organization, marketing or legal firm; in the financial and trades business, a manufacturer, or part of the entertainment industry, we can assist you with your interpretation needs.  The following languages are the most requested; however, we do have interpreters that can speak any language.
Armenian
Arabic
Burmese
Cantonese
Croatian
Czech
Dutch
Hungarian
Indonesian
Italian
Japanese
Khmer
Korean
Kurdish
Russian
Serbian
Somali
Spanish
Swahili
Swedish
Ethiopian
Farsi
French
German
Hindi
Hmong
Lao
Mandarin
Nepali
Polish
Portuguese
Punjabi
Tagalog
Thai
Tigrinya
Turkish
Ukrainian
Vietnamese
The Search is Over
If you've been searching for a reliable interpretations partner, look no further! Reliable Translations, Inc. is your affordable go-to interpretations agency. We are proud to have the most caring, skilled, professional team of interpretations specialists in the industry who have a client satisfaction record above the rest. Contact us for your free quote today. We can't wait to help you with your translation and interpretation services. 818-484-8673