If you are looking for excellent, fast and perfect service for your international events and translations of documents… this is the place – Reliable Translations!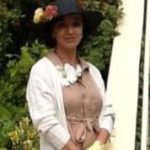 Alma Rosa B.
Great place to get documents translated! Ana Jade was quick to follow up with questions and provided excellent customer service. Extremely satisfied. Thanks!
Oliver G.
Larry & Ana did a marvelous job as always. I have used Reliable Translations for several years. They are always my go-to for quick & easy translation services. They will translate a number of different documents, including financial & legal documents. They make the process painless and are available via phone or email with quick responses to all my questions. I will continue to gladly use their services!
T P.
It was my first time needing documents translated. Saw this place was near my house so I went to check them out and literally right when I called till the very end Anna was such a pleasure to work with. Her professionalism and friendliness didn't go unnoticed. She was able to get my documents done in the time that I needed and kept me in the loop and up to date with the progress of it all. I appreciate everything she did for me and will definitely come back and refer them to her if I or someone I know ever need their services again. Thank you so much Anna!!!!!
Ana G.
I'm SO happy I chose Reliable Translations over online translations services. I've never had to have a document translated and I had no clue where to go. First thing I did was I Googled for a translation service online – please, PLEASE do yourself a favor and DON'T choose a random service just because they're cheap. These are important documents you're trusting them with and a lot of those online services turn out to be scams. Do your research, CALL them, get a quote. I can't stress that enough since I almost sent my birth certificates to a scam company.
Sheila S.
Really awesome company. Totally organized, professional, and friendly. All of the staff are knowledgeable and willing to help and they are dedicated to being on time, and getting the job done. Can do a long list of languages.
Daisy M.
I needed a birth certificate translated from Spanish to English. I called around and found Reliable Translations to be one of the most reasonable. More than that, I was contacted quickly and Larry was incredibly helpful and nice. I received my translation quickly. It was a pleasure to do business with them!
Kathleen T.
I had a great experience with Reliable Translations. Great work and it was done quick. I would definitely 100% recommend this company.
Nico F.
I highly recommend Reliable Translations, they are able to do professional work in a day's deadline. I am super impressed by their services and will continue to use and recommend them for future needs
Mish S.
I was very lucky to find Reliable Translations, and am very happy that I did. I needed a very important document translated, and had asked another translator if they could do the job in a day. She responded the day that I needed the document, and told me that she could not complete it in the deadline. I was in a time crunch, and needed a miracle, and that is what Ana from Reliable Translations provided.
Cameron B.
I used this company's services for a Korean family tree and was helped by Ana. I am very happy and will definitely use their services again. Highly recommended.
Janet P.
Thanks to Crystal and John for helping me with some last minute document translations and interpreter services. They came through on such short notice.
Tony C.
Very pleased with the service from Reliable Translations. After receiving a translation from elsewhere that wasn't up to the standards we needed, Reliable Translations was able to turn around a new version in less than 14 hours. Cristal was extremely responsive when I called with this project. She contacted the appropriate translator immediately to get an assessment of how the existing translation could be revised or overhauled, and provided a quote and payment information all within less than an hour from our first contact.

I would highly recommend Reliable Translations, especially if you want to work with a company that understands the purpose and nature of the translation and uses native-speaking talent to complete the projects.
Madeline D.
Had them translate my German birth certificate into English. Always quick in responding to e-mails. After getting quotes from many translation services, I found them to be the most affordable. Half to 1/3 of the price that other companies charge. One day turn around! I'm very satisfied with the translation of the document and customer service. Highly recommended!
Kim F.
Reliable Translations has been wonderful for our Spanish translation work. We are able to get jobs done as quickly as we need them, and the customer service is phenomenal.
Nell M.
Reliable Translations is easily the most dependable translations company around. They are very professional and will handle your translation needs quickly and conveniently. There really is nothing to it. Just tell them what you need translated and what language and they will get it done for you exactly as needed and when you need it. Very easy!
John L.
I work with Cristal and John from Reliable Translations on a weekly basis for translations of documents. Document translations are done with a great turnaround time and always accurate. I would highly recommend using Reliable Translations for all of your foreign language needs.
Sura H.
On time payment, good rates and have solid clientele. Owner Cristal is always friendly and professional. And as the lead interpreter of the company, she's always on the fronts line with her interpreters. A language company that treats both their clients and linguists well.

Xiao P.
I have worked with Cristal on several occasions. I can definitely state that she is a real business woman and knows how to establish cordiality and at the same time have a very professional relationship with her vendors. I definitely recommend her for any kind of translation projects!!!

Garabet M.
Very knowledgeable staff and interpreter. Management is accessible, and quick to find resolution to any issue or difficulties that arise. I enjoyed working with their staff and would highly recommend this agency to anyone.
Marcelle A.