Looking for a Translations or Interpretations Job?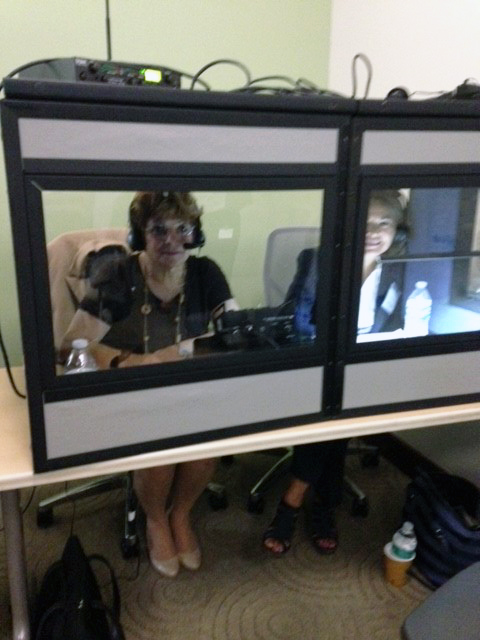 At Reliable Translations, Inc., our translators and interpreters are, well — everything! They're critical to our success and to us personally; without them, we wouldn't be able to run an exceptional agency. They're also invaluable to our clients—whether it's business or personal, bridging the foreign language barrier can be overwhelming and stressful. It can make or break a business deal, a government transaction, or mean the difference between getting a Visa or not. That's why we simplify translating and interpreting for our clients and do it in a caring, professional way with 100% accuracy.  So if you're looking for more than just a job, you want an agency to grow with and be a valued team member, you're in the right place!
Qualities We Look For
We hire only the best which is why Reliable Translations is the #1 agency in California! We expect you to be trustworthy and loyal, know your paired languages with precision and be professional at all times. We will train and certify you where needed but we insist on these three main qualities in our translators and interpreters. These are listed in the order of importance.
Professionalism
The better you are at what you do the more valuable you become as an interpreter. Simultaneous interpreters are considered the most valuable type of interpreters because they are capable of working fast and under pressure. The more you hone your skills and become competent at interpreting under strange and strenuous situations, the more valuable you become as an interpreter and translator. Being ethical and creating excellent PR for yourself and the agency are also part of being professional.
Dedication
Dedication can be divided into two areas: 1) your commitment to constantly improve your skills and 2) your commitment to keeping your booked assignments. A flaky interpreter or translator who cancels continuously and without enough notice, or who can't be counted on to arrive at assignments on time is dangerous. They can cost our agency money, potential legal or financial ruin for the client, and, more importantly, we could lose a client and have our reputation soiled. If you are a free-lance interpreter or translator working with multiple clients and agencies, you might be tempted at times to cancel one assignment for one that is more convenient or pays better. But doing this too often will result in a lack of trust in you and a scarcity of work.
Personal Growth
The only thing better than a great interpreter and translator is one who keeps getting better all the time! Personal growth is often confused with fancy diplomas and lofty curricula, but in reality, personal growth can be defined as: "An individual's constant effort to learn things that improve his chances for success and happiness, and his ability to apply them in his day to day life." For an interpreter and translator, this means reading an article about linguistics each day, taking a communications improvement course, or even watching movies with subtitles in a different language. If it makes you better at what you do; it's personal growth.
Join Our Team
We're more than just a translations "job" and an interpretations "job." If you want to be part of the best team in California and the industry, now is your chance! Reliable Translations, Inc. is dedicated to their translators and interpreters and offers more than most other agencies. We don't just hire anyone—we look for the best and in return, we reward with bonuses based on production and good work and even have an annual Christmas party to bring everyone together and say thank you. If you're looking for a translations job or an interpretations job with more, you're in the right place.
We keep records of all admin and pay rates
Pay well in accordance with experience
Offer room to grow within the company
Track overall performance
We offer incentives and training
Reward excellence
Contact us today and start on the road to success! 818-484-8673